Organized on November 12, 1922, in Indianapolis, Indiana, at Butler University by seven educators, the Sorority was founded on, and continues to be steadfastly committed to, the tenets of excellence in Scholarship, Sisterhood and Service.  Sigma Gamma Rho has a proud legacy of providing positive and proactive community leadership and support as indicated by the sorority's international slogan, "Greater Service, Greater Progress."
For more information please visit the links to the right.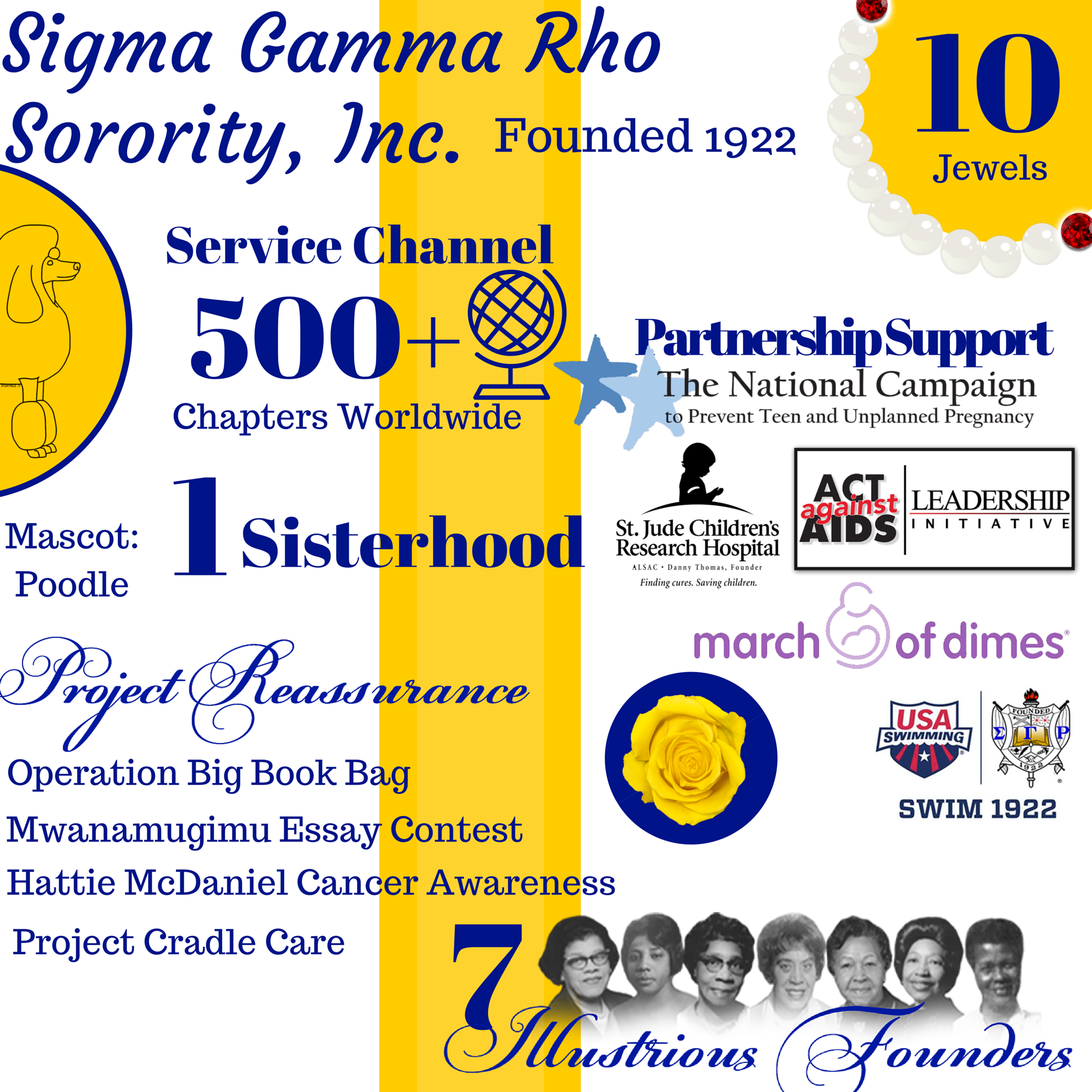 Mission
It is the mission of Sigma Gamma Rho Sorority to enhance the quality of life for women and their families in the U.S. and globally through community service. Our goal is to achieve greater progress in the areas of education, healthcare, and leadership development. Our members, affiliates, staff and community partners work to create and support initiatives that align with our vision.