Welcome to the 
2017 A Rhoyal Evening in Black: An Evening Under the Stars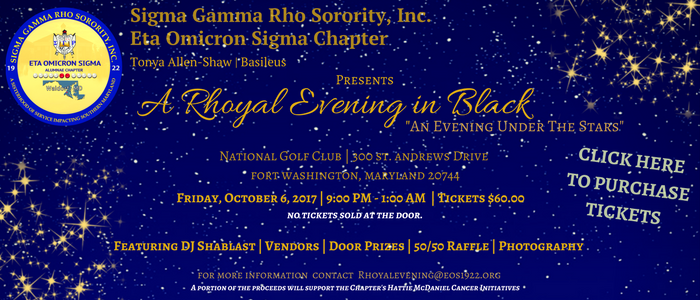 We are excited that you have chosen to support our Breast Cancer Awareness initiative.
Below we offer two opportunities to show your support by way of purchasing tickets or becoming a vendor.
purchase a ticket for $60.00 ($4.29 processing fee).

become a vendor for $75.00 (1.61 processing fee).
We appreciate your time and your donation!